Repurposing Suburban Retail Space at Riverside
The decline of big box stores and suburban shopping centers has left urban planners and developers with the dilemma of how to repurpose these large-footprint buildings. Not all attempts are successful: some conversions to
town attractions
or
greenhouses
lacked sustainability. The most successful examples of reuse have been in the public interest: community centers, libraries, churches, and medical plazas. On Route 29 North, the former Riverside Center retail shopping center is currently under redevelopment, lead by developer Norm Brinkman with brwarchitects acting as design firm for the complex's Building 1.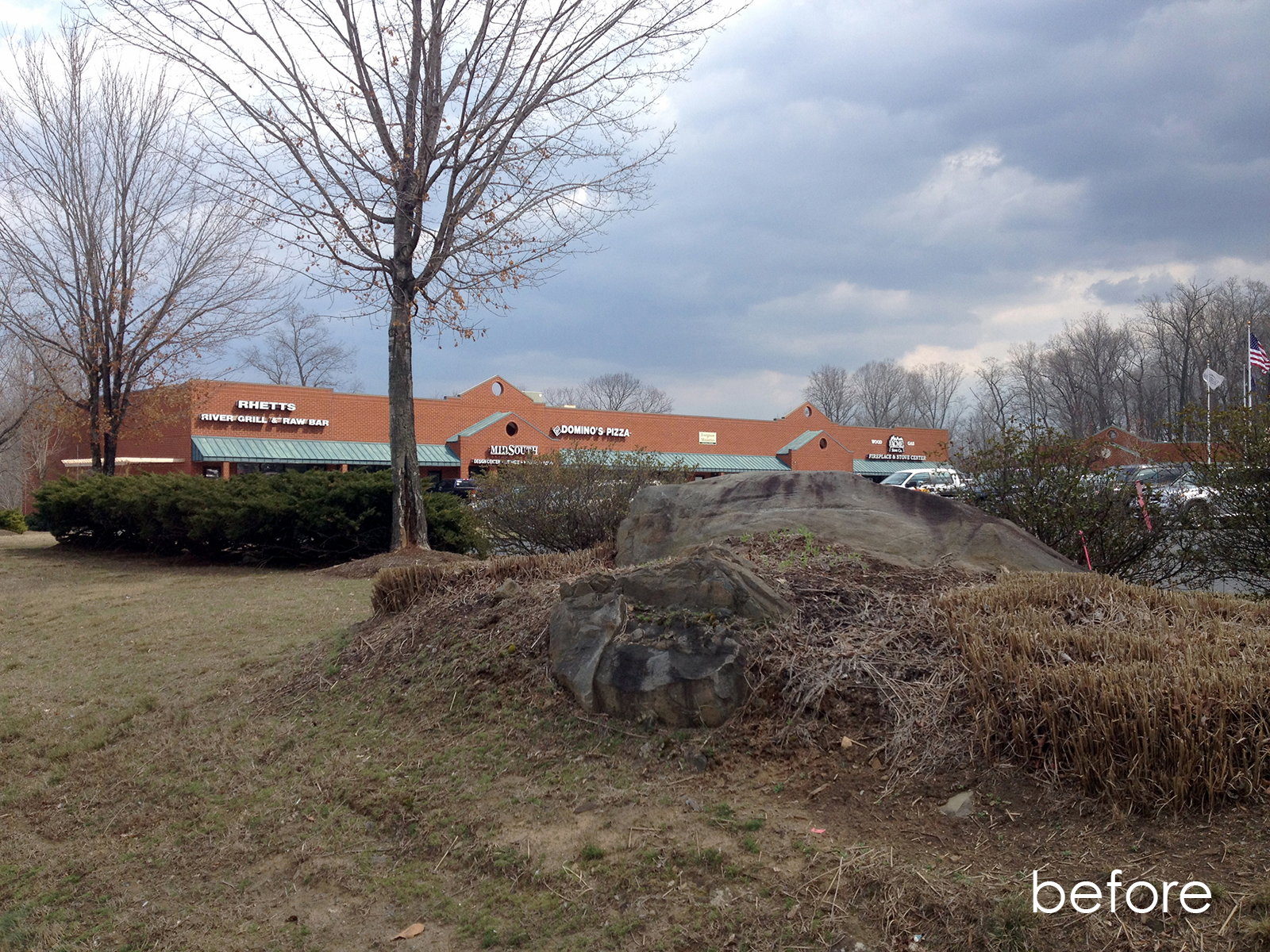 The existing building's level site, ample parking and single-story main floor made it an ideal choice for a Medical Plaza. The first design phase of Building 1, completed in 2016, includes new exterior siding, sun shades running the entire building length, and a prominent new entrance canopy structure to anchor and identify the plaza. While prioritizing cost-effective design, a typical strip mall has been transformed with a contemporary streamlined aesthetic that reflects the state of the art medical offices that will soon occupy the space.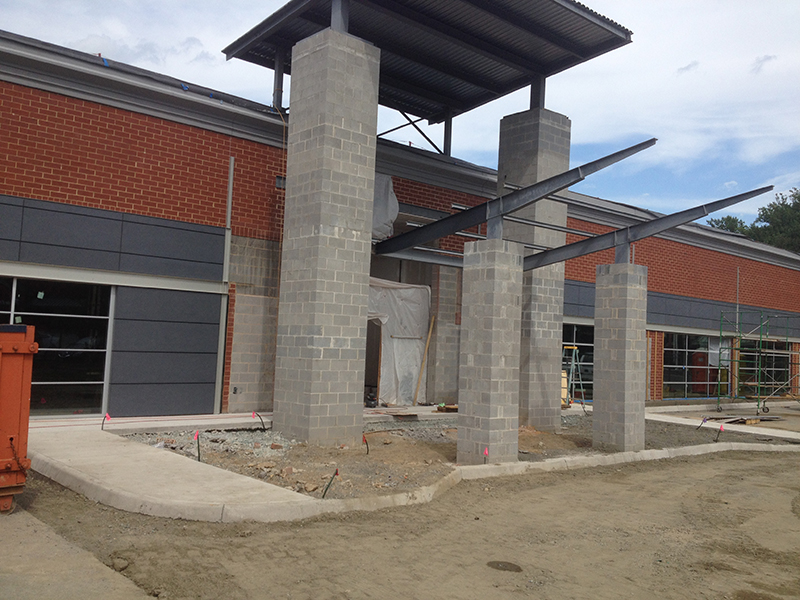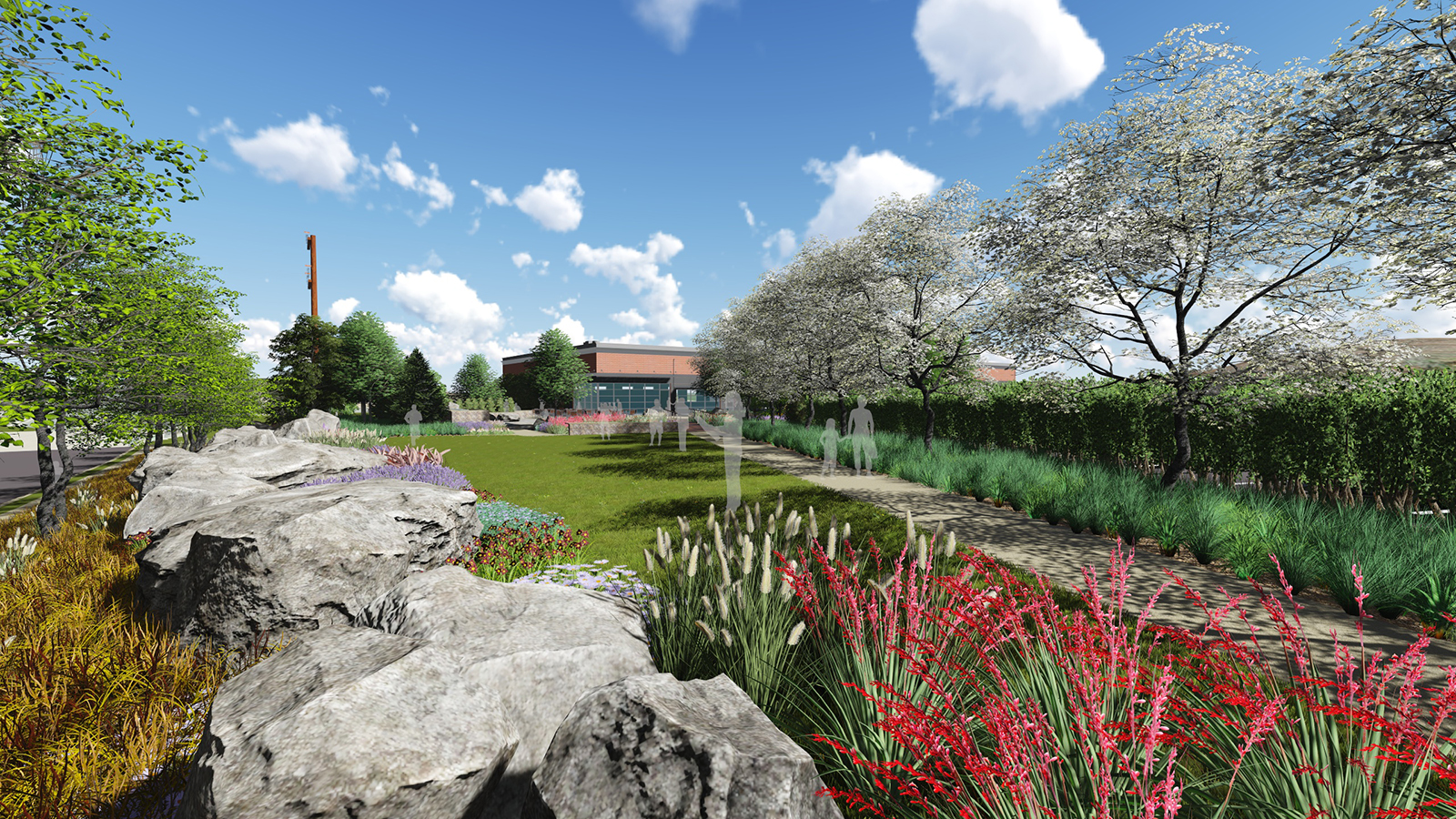 In addition, a future design intent is to convert a large portion of the existing asphalt parking into a healing garden with outdoor terraces to serve the patients, staff, and families during their medical visits. Landscape Architects Waterstreet Studio designed a healing garden intended to serve as a naturalistic buffer between road and development; an aesthetic park-like alternative that will be a major improvement over the existing condition. Along with bringing in native grasses and trees to screen the building's blank west façade, this landscape  is a truly sustainable move involving removing an underused asphalt drive-around. Ultimately, we see the landscape as a major feature in how a site may be repurposed.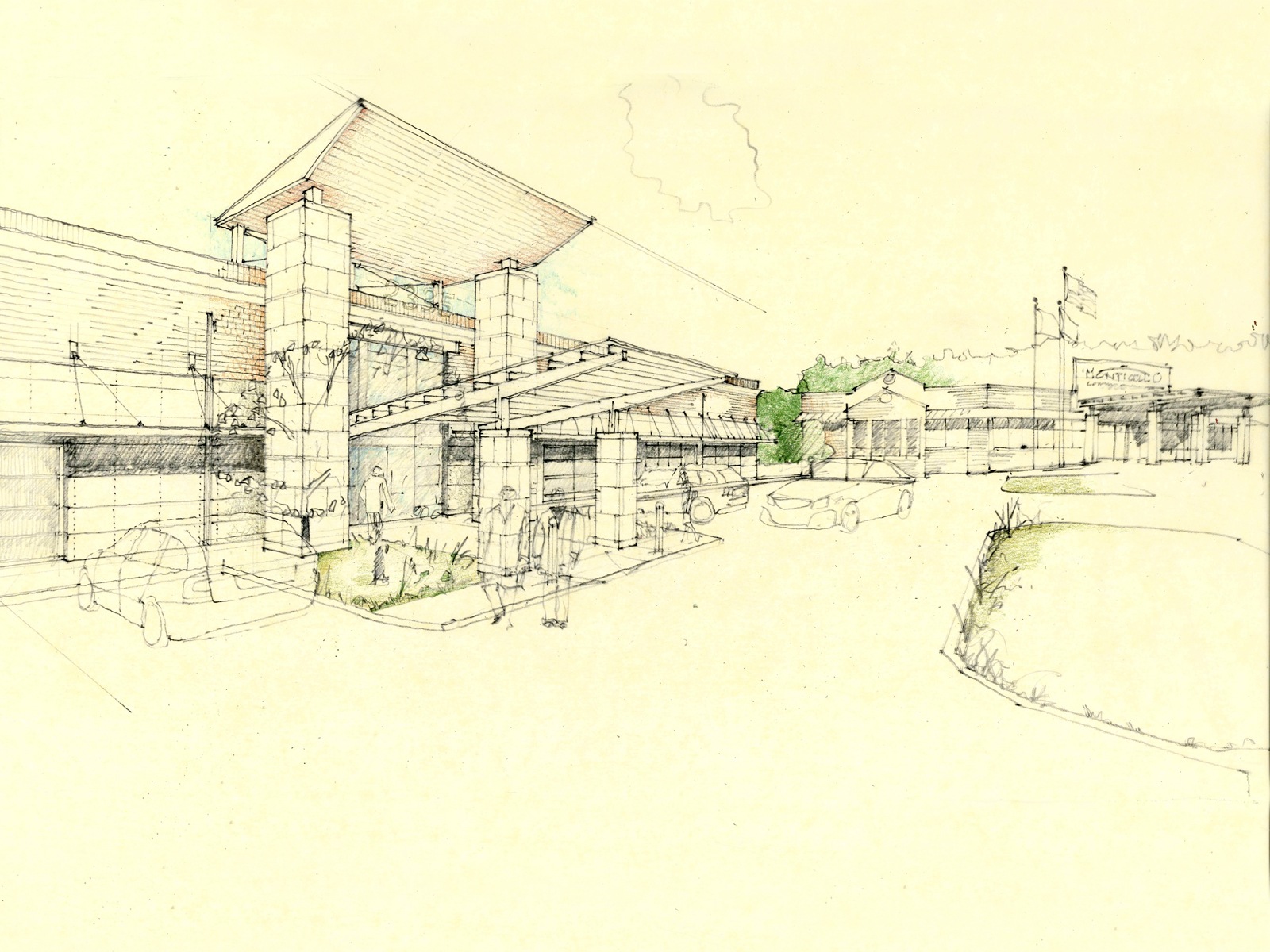 BRW was privileged to work closely with an owner willing to emphasize the importance of re-creating  the surrounding landscape: both how it complements our new vision of the building as well as how it vastly improves the environment along our Entry Corridor Route 29. Certainly the idea of repurposing an individual building becomes more intriguing when the user begins to understand how we may redefine entire complexes, streets and neighborhoods.